Gigs:

November- Reading rooms Dundee
date yet to be confirmed
Most recent Gig:
La Finale, We played our last gig at Curly's Again on the 8th of August with support from Pen 15 and ALLERGO (who ROCK!!!!!!) it was said that this would be our last gig but we do have other gigs in the pipeline and we are just waiting for confirmation of the dates so don't cry just yet. Cheers to Danny from PMX who played guitar for us as Blairy was away on holiday.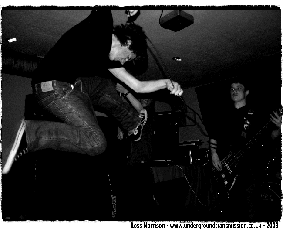 Allergo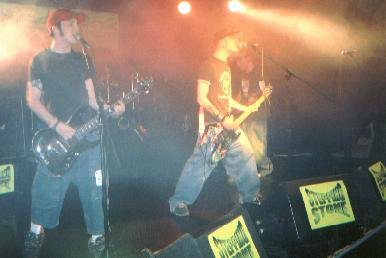 PMX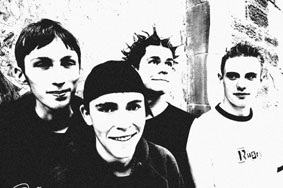 DiRtBoX


Past Gigs:
After playin a gig at a "local hall" we were approached by some random rock chick and were asked to play at THE GRILL fleshers vennal Perth on the 26th of january 2002. To our surprise we managed to fill the pub and got 180 people through the wee door.
As a result of the gig we were then asked to support a london band who had toured with King Adora and The Cooper Temple Clause. They were called Easyworld, the gig was held at curly lloyds and was part of easyworlds national tour, it took place on the 26th of february 2002, Easyworld are now becoming more recognized with their video of "Bleach" being played regularly on MTV2 .
As part of PMX and DiRtBoX's 4x4 tour across Scotland we were very privelidged to play with them at Blairgowrie town hall.
We seemed to have booked ourselves a regular spot at curly lloyds for their open mic nights which is a slightly different scene to what we are used to, as it is an acoustic set. It's a good way to spend a night like well chilled and that! And we well enjoy doin it.
We also got a gig at Drouthy Neebers in Dundee with a band called Save The Empire who also supported Easyworld as part of their national tour.
We were back at the grill in Perth on the 11th of May. With approx. 120 people in there. Another good night and I think a thank you is in order for everyone who came to see us. Thanx also to Dav for singing with us CHEERS BUDDY!!!